Contact Us
Get In Touch 24/7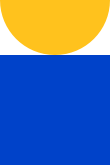 Any requirement that you have, we have got you covered with our varying specialities
Services we offer









FAQ
Frequently Asked Questions
Can I have a customised service package?
We provide packages to suit the requirements of all types of businesses and individuals. But if at any point you feel that you want a special package, our sales, and business representatives are always there to customize a service package for you including all the desired services at the best prices available in the market. You can send us a free obligation quote and have a live chat with our representatives at any time to customize it according to your needs.
What are the different payment options available?
You can pay us via your cards.
A1D4 is powered by Stripe Payment Gateway and is absolutely secure.
Will I be getting estimate before I confirm my project?
Yes, we send you a formal quote with an estimated time and price breakup, you are free to accept or reject and are under no obligation to select us however we expect you to let us know about your concerns and objections so that we can re-evaluate the proposal and project scope, and submit you with a proposal that suits your preferred budget and timelines.
Do you have any ready to go eCommerce System?
Yes, we have an online eCommerce system which is a fully customizable and expandable solution. It already has in-built features which are required on an eCommerce website to boost sales.
Brands
Used by Leading Companies